Michael Ubaldini joins Strategic Technology Solutions as the Director of Business Development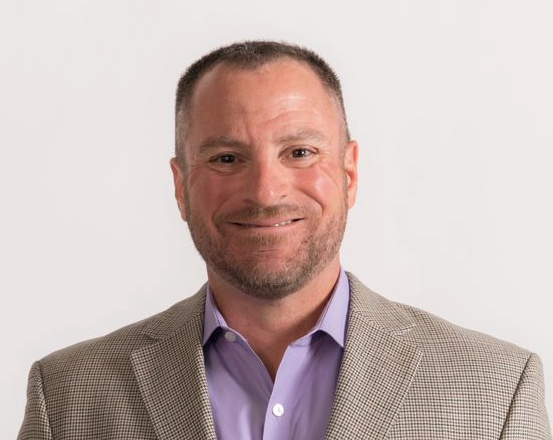 Los Angeles, CA- March 30, 2022- Strategic Technology Solutions (STS), a Managed IT Services, Cloud Solutions, and Cybersecurity Provider serving law firms in southern California and Arizona, announced today the hire of their new Director of Business Development, Michael Ubaldini.
STS is pleased to expand its technology advisory and consulting services with the addition of Ubaldini to the team.
His passion for serving attorneys, decades of Legal IT industry experience, developing lasting business networks and relationships, and infectious resilience in finding the right solutions for his clients made him the perfect fit for our STS culture.
Ubaldini will help identify critical business needs that coincide with clients' long-term technology and cybersecurity strategies in his new role. His primary focus will be educating the legal community on STS's depth of Managed IT Services, determining a client's current vulnerabilities and opportunities, and distinguishing the right technology and cybersecurity plan that will fulfill our client's business objectives.
Here's everything you need to know about how a Director of Business Development can help your law firm:
Identifies your customer's most essential needs and paralyzing roadblocks
Many small to medium-sized firms don't understand why hiring a managed IT services provider is essential. For one, STS values having the best and brightest individuals working together. We've done immense screening, multiple interviews, and even flown across states to ensure we have the right person in the right job. We don't leave anything to chance because we know protecting our customers' data is serious business. We know that our sales, operations, customer service, and support teams are the lifeblood of our business and integral to our customer's success.
"One of the biggest reasons customers are unhappy with their MSP is support and service in the client experience. You want to work with an agile company that responds to tough situations with urgency and efficiency," says Ubaldini. Unhappy customers don't want to hear excuses when situations go haywire; they want tangible solutions.
One of the biggest reasons a law firm struggles with making cybersecurity essential to its business is because they are overwhelmed. Unfortunately, various scenarios elevate this, which often stops a law firm from taking the proper preventive measures.
Here are a few reasons attorneys are overwhelmed according to Ubaldini:
Compliance. The firm does not know where to even start by being compliant.
Resistance to change. Many firms can't let go of the "If it isn't broke, don't fix it" mentality in business.
The uncertainty of the unknown. If a firm doesn't have tangible evidence of adverse impact in the future, they can't justify worrying about it NOW.
Financial cost. The firm can't find the value in investing the necessary amount of resources to keep systems updated and implement a disciplined cybersecurity plan that truly mitigates risk.
Infuses a long-term technology and cybersecurity strategy with your law firm's business objectives
Your ideal Director of Business Development will not only be an expert in discovering the most secure and efficient path toward achieving your business goals. Your Director of Business Development will also recognize individual differences within the firms, understanding that not every firm requires the exact solutions. Each firm has a different overall business vision and everyday challenges and is at different growth stages in its respective businesses. A Director of Business Development's job is to recognize a law firm's needs and meet each law firm where they are as an individual firm. What may work for one firm may not be realistic for another.
Provides you with up-to-date insights on emerging global industry trends and major shifts in the virtual landscape
Furthermore, your Director of Business Development will identify upcoming global trends and industry shifts that your law firm might not be aware of. According to Ubaldini, "A decade ago, firms were skeptical of cloud applications and services. Now, we're seeing law firms fully transitioning to a cloud infrastructure and services. Unfortunately, it may be from the most convenient sources and not necessarily the best." When the security of your client's information is at hand, you don't want to only rely on comprehensive research. Instead, you want to seek counsel from a proven industry expert who has encountered the ups and downs in the law industry. Ubaldini has worked with law firms for almost twenty years and mentored sales professionals for over a decade. When you have that level of experience in the legal industry, you can identify an attorney's needs with efficiency and laser focus.
Furthermore, Ubaldini also said, "when the COVID-19 pandemic occurred, everyone shifted to a remote workforce. Most transitioned well, but others had to band-aid their processes and virtual needs together." A good Director of Business Development will help you address these shifts and ask, "how can we address this and sustain it based upon if our firm is transitioning back to the office or altering to a hybrid work environment." Your Director of Business Development isn't only focused on what critical challenges will happen today but additionally on what will happen to your business one, five, and ten years down the road.
It gives your firm the peace of mind to work on what's essential to your business growth
Most law firms want peace of mind knowing their client and firm's privileged and confidential data is secure and their technology is running correctly when it comes to IT and cybersecurity. But, attorneys have a job to do: Help their clients provide the best counsel to achieve the highest outcome in court or outside of court. We at STS want to eliminate the guesswork and assumption, so you have a clear understanding of your systems and risk all the time.
It's never been clearer that you need to talk with an expert if you're looking to protect your business from pre-meditated exposure. The right Director of Business Development will guide you down the path to understanding your most desired outcome, whether it's the absence of worry in knowing that your cloud environment is safe and secure with thousands of client files. Or your blood pressure lowers because of the robust cybersecurity strategy integrated to protect your law firm. The right Director of Business Development will help you get there. Click here to learn more about how we might be able to help you.
Ready to leverage technology to increase your productivity, protection and profitability?