Our partners help make your law firm stronger and more productive.
We work with premier industry partners to ensure you have the right technologies at your fingertips.
Learn more about our trusted partner network below.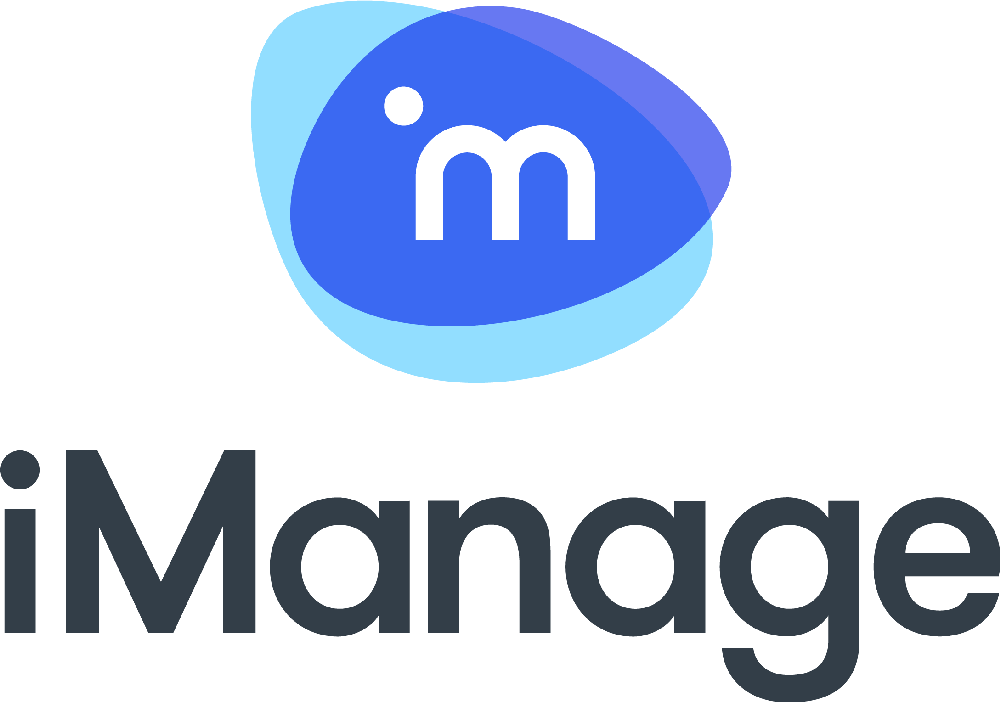 We are an iManage Partner.
iManage's knowledge work platform and security solutions for the legal industry enables them to create, manage, and collaborate on documents regardless of device or location. Their solutions help law firms work smarter, securely, and more productively. In addition, iManage standardized on Microsoft Azure infrastructure allowing for a deeper integration with Microsoft cloud services. Our partnership ensures that we understand one of your law firm's most critical platforms.

Crowther (CCC) Macro Pro is a comprehensive system of macros, templates, styles, numbering, other formatting, and document cleanup tools for Microsoft Office. This system is customized based on each law firm's practice areas, individual needs and preferences. CCC Macro Pro follows a rigorous process to ensure the customized system meets your needs and earns your final approval before the roll out.

NetDocuments (ND) is a cloud-based document and email management service that is secure, compliant, and accessible from anywhere. ND provides collaboration solutions with enterprise-level security, mobility and disaster recovery for businesses that have high security needs including law firms, financial institutions, and insurance industries.

Cisco Meraki delivers a large-scale cloud network platform and other related technology services, which are ideal for hybrid workers. Their service offerings come with one dashboard where you can manage your business resources, administer security procedures, oversee employee access, and track users.

We are a

Microsoft

Gold Certified Partner.
We stand firmly behind the excellence of Microsoft products and services because we see firsthand the benefits our clients experience with Microsoft's offerings. To certify as a partner at any level (Bronze, Silver or Gold), it is necessary to pass stringent and industry-validated exams, which cover the range of Microsoft solutions, technologies, and products. We're committed to maintaining our Microsoft Gold Certified Partnership standing because it represents the highest grade of expertise available. In addition, we have access to proprietary Microsoft tools, trainings, premier technical support, and tutorials to better serve you. Learn more about our partnership with Microsoft here.
We are a

VMware

Enterprise Partner.
VMware develops virtualization software, which is an essential part of many enterprises' IT infrastructures. They also provide multi-cloud services for all apps with enterprise level control. Through this partnership, we gained valuable engineering experience and certification in designing, operating, and supporting dynamic hosted virtual server environments with VMware. Our certification ensures that your IT infrastructure is reliable and cybersecure.

We are a

Citrix

Silver Solution Partner.
Citrix is a cybersecure, cloud-based software platform that allows you to access applications, files and services from different sources including operating systems and devices in a secure way. Our Citrix Silver Partnership demonstrates our experience and skill across their range of IT solutions. This also helps us share the latest trends and innovations with you to continually improve your IT.

Inovo InfoSec offers leading edge cybersecurity services. They help clients drastically reduce cybersecurity risk and stay compliant in the face of today's online threats. Inovo implements robust security controls, policies, as well as develops ongoing security programs based on the NIST Cybersecurity Framework (CSF). Their strong cybersecurity processes enable companies to improve and strengthen their cybersecurity programs. They also provide ongoing management of clients' cybersecurity programs.

We are a

inSOC

Partner.
InSOC offers turnkey cybersecurity for MSPs with wraparound SOC monitoring designed for MSPs and MSSPs from the ground up. This includes enterprise level, AI driven, open XDR based MSP cybersecurity platform and detects security breaches 24/7 with vulnerability management built-in. Their robust solutions are based on NIST Cybersecurity Framework.


We are a

GLA ALA

Business Partner.
The Greater Los Angeles Chapter of the Association of Legal Administrators (GLA ALA) serves members via continuing educational programs, resources and networking opportunities. In addition, they gather information about the latest trends impacting legal organizations across the board, from firms with small, multi-office or international operations, to those with a governmental, corporate or institutional focus. Our partnership helps support the GLA ALA in their mission.

We are a

BHBA

Business Partner.
The Beverly Hills Bar Association (BHBA) offers members multiple continuing legal education programs, professional and leadership growth opportunities, networking and special events, pro bono services, public service programs, and legislative advocacy activities. Their mission is to lead the legal profession and advocate for justice in their community. We're thrilled to support their work by collaborating on legal technology and cybersecurity educational opportunities for their members.

We are an

AZ ALA

Business Partner.
The Association of Legal Administrators (ALA) is an organization of professionals serving the legal community. Formed in 1971, the ALA is an international association consisting of over 9,000 members. The Association promotes and reinforces the competence and professionalism of legal administrators and other members of the legal management team by providing high quality educational programs. In addition, the Association brings administrators together in an environment that encourages the exchange of information and ideas. The AZ ALA Chapter was formed in 1973 and we provide a dynamic force within the community for the support of our members. Our partnership with AZ ALA helps build the legal community and offers education, services and expertise within the technology space.
"STS has exceeded our expectations in terms of advising us on the best technology for the Beverly Hills Bar Association. James has proven that he and his team are dependable, honest, and responsive; their strategic input and in-depth knowledge of our needs have given us the confidence to move to a cloud-based environment. They took care of everything, and consequently, we're more agile and able to make quicker decisions while having better collaboration and ensuring client satisfaction."
Genna Kluchnikov - Operations Director | Beverly Hills Bar Association
Ready to leverage technology to increase your productivity, protection and profitability?