Strategic Technology Solutions named among world's most elite 501 Managed Service Providers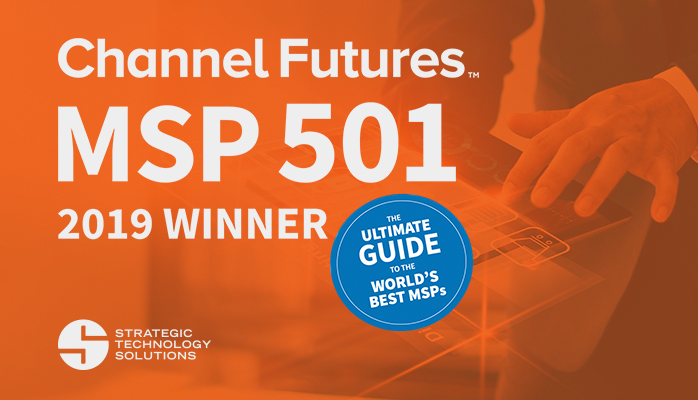 At Strategic Technology Solutions (STS), we are proud of our accomplishments as a company and more importantly, we want to recognize our industrious employees who help make it all happen. On June 18, 2019, we were named as one of the world's 501 most strategic and innovative managed service providers (MSPs), as well as one of the select few MSPs in Los Angeles County, according to Channel Futures' 12th-annual MSP 501 worldwide company rankings.
The MSP 501 List
With a record-breaking number of applicants from every corner of the globe, the MSP 501 is the most prestigious classification of managed service providers worldwide. Each year, managed service provider companies complete a comprehensive survey and application to chronicle their product offerings, growth, recurring revenue, pricing structures, revenue mix, as well as other factors. Ranking is based on a distinctive system that evaluates revenue metrics consistent with the applicant's capabilities and strategy to anticipate trends in the high-speed channel environment.
The MSP 501 is directed by Channel Futures, which is part of Informa, along with Channel Partners Online, Channel Partners Conference & Expo and Channel Partners Evolution. As an international business intelligence, academic publishing, knowledge and events group, Informa provides data and intelligence to commercial, professional and academic communities, helping them connect and learn, while assisting people and businesses to work smarter and make better decisions faster. Informa has over 10,000 colleagues in more than 20 countries and a presence in all major geographies.
This collection of MSP 501 solution providers is prominent in the industry—leading the way when it comes to forward-thinking technologies ahead of their contemporaries. STS is honored to make the list as a company that provides successful, pioneering MSP solutions designed to meet a unique set of client needs.We are excited to be a part of the community of MSP 501 winning companies, as it will help us acquire new perceptions regarding the industry's best practices, strategies, and technologies. Our team works diligently to champion our clients to move forward with solutions that will support their business vision, and we are pleased to be recognized as a valuable leader in our field by the MSP 501.
What Sets STS Apart
A key element to ranking in the MSP 501 is being able to rapidly distinguish market trends while working closely with strategic teams to deliver comprehensive solutions. Our offerings help our clients circumnavigate the multifaceted and ever-changing ecosystem of IT, improve operational proficiencies, and amplify their return on IT investments. We pride ourselves on adapting to the marketplace while delivering effective MSP technologies to our clients in order for them to keep pace with today's ever-evolving IT landscape.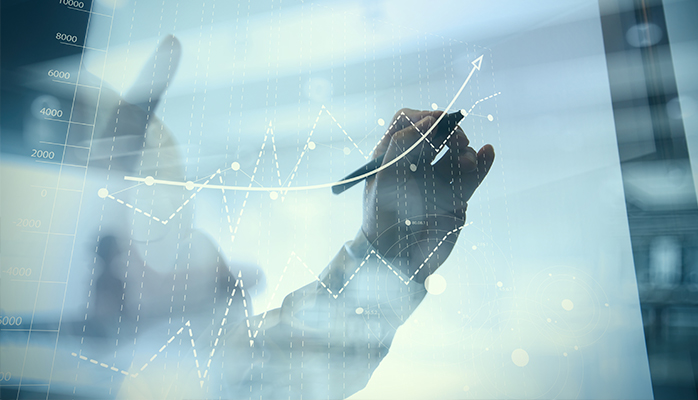 MSPs drive performance and help companies utilize new technologies to keep up with today's fast-paced business landscapes. Consequently, STS is more than just a technology vendor. We are a real partner who acts as a connected wing of each client's organization, working seamlessly with a long-term vision in support of the business initiatives set forth. By consistently tracking, measuring, and reporting in alignment with industry best practices and our client's goals, STS produces the results clients demand.
Since managed service providers have become essential to the success of businesses everywhere, and the competition has intensified, we're delighted to be acknowledged among this assembly of international companies. As a 2019 MSP 501 winner, STS will appear on the Channel Futures website online, and we have been invited as a VIP to the Channel Partners Evolution event September 9ththrough the 12thin Washington, D.C. The ranking inspires STS to leverage the momentum by continuing to develop solutions that meet our client's business objectives.
Ready to leverage technology to increase your productivity, protection and profitability?