Strategic Technology Solutions Ranked 3rd Year-In-A-Row On Channel Futures' MSP 501 List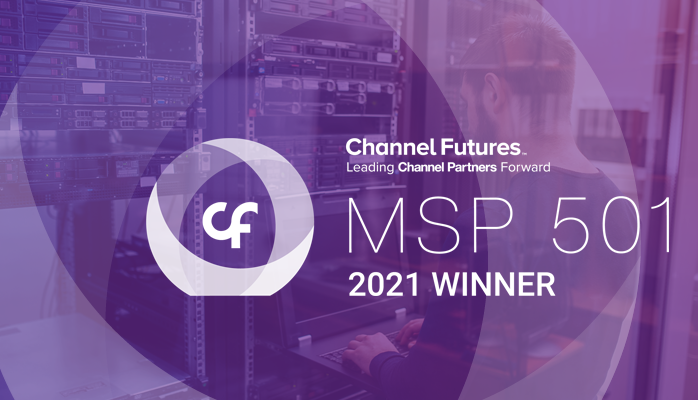 The List Recognizes Most Influential and Fastest Growing Providers of Managed Services in the Tech Industry
Strategic Technology Solutions (STS) is proud to announce that it has once again been included on the prestigious Channel Futures' 2021 MSP 501. Coming in at #189 on the list, the ranking showcases the company's expertise as a top Managed Services Provider (MSP) as well as the company's exponential growth and expansion. The 2021 list marks the third time in a row that STS has been recognized by Channel Futures' MSP 501.
"Our entire team is thrilled not only to make the list a third time, but to have catapulted from the #486 to #189 position in the course of just one year," says James Waryck, co-founder of STS. "I believe this jump directly correlates to our reputation, drive and determination to provide more value to our clients than any of our competitors. On top of that, it reflects our continued investment back into STS to improve our processes, people and efficiencies. Like everything, there's no silver bullet, but a team effort and approach made it happen!"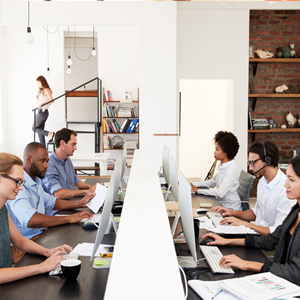 The MSP 501 is the world's first, largest and most comprehensive survey and ranking list in the IT channel. Every year, partners around the world throw their hats in the ring for a chance to become an MSP 501er. The data collected in the survey process fuels Channel Futures' editorial coverage, event programming and thought leadership to address the topics and issues that concern partners most.
"Companies listed on the 2021 MSP 501 list represent truly innovative and influential market leaders providing managed services to today's most demanding customers around the world," says Allison Francis, editor at Channel Futures. These organizations stood out among an astounding number of applicants (the most applicants submitted since 2017). They are a cut above in terms of their technical talent, growth-oriented business models and strategic partnerships."[i]
In 2020, Channel Futures reconfigured its methodology for selecting applicants for the MSP 501. As a means for reflecting the constantly evolving channel, Channel Futures consulted a giant roster of partners, vendors, distributors, analysts, consultants and media experts on the metrics they use to evaluate the health of a partner. Companies featured on the annual MSP 501 are now evaluated based on a weighting of company metrics to arrive at a score.
The host of the notable 2021 MSP 501, Channel Futures is a media and events platform serving companies in the information and communication technologies (ICT) channel industry with insights, industry analysis, peer engagement, business information and in-person events. Channel Futures provides information, perspective, and connection for the entire channel ecosystem. The community includes technology and communications consultants, integrators, sellers, MSPs, agents, vendors and providers.
Based in Los Angeles, STS continues to be the trusted provider of IT solutions for law practices and professional service firms throughout Southern California. With offices in Los Angeles and now Phoenix, STS continues to grow and is on track to quickly become the premier IT services provider throughout Arizona as well.

"Our primary goal is to establish strong partnerships with our clients, providing them with the peace of mind that they are supported with IT and technology solutions that are reliable, secure and that meet compliance," adds Waryck. "A recognition such as MSP 501 provides STS clients with industry vetted, third-party credibility proving the strength of our offering."
To learn more about STS and its solutions, call 1.800.377.1648 or click here to schedule a consult.
---
[i] Channel Futures, 2021 MSP 501 List Revealed: The Dawn of a New Era for MSPs, https://www.channelfutures.com/msp-501/2021-msp-501-list-revealed-the-dawn-of-a-new-era-for-market-leaders, June 21, 2021.
Ready to leverage technology to increase your productivity, protection and profitability?